Company Profile:
Established in 1988, YI ZUO ENT.CO., LTD., started as a manufacturer and exporter of household cleaning products. Since 1998, we expend and diversify the business into production of lawn and garden tools and devote to product innovation that earns us merits in the field of gardening. To meet 100% customers' satisfaction is what we are looking for. In 2011, we register the D&B's and our B-U-N-S number is 65-829-8919.
Our company policies are:
To provide the market with the products of safe designs, humanity, convenience, compatibility and environmental protection.
To invent new products to meet the market's actual need.
To protect the wisdom right by obtaining patent right for the Product.
To make products which meet international standards.
We guarantee the followings to all customers:
Advanced R&D competence
Product of diversity and high-standard quality
Satisfying service
Prompt Delivery
Competitive prices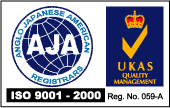 Looking into the future, we will do our best to enter into the overseas business by attending international exhibitions, making high-quality products and developing new products. We hope to have distributions and/or agents around the word. We look forward to your taking part in our future.